Five comfortable rooms

Country, but modern

Our bed and breakfast has five that have all been decorated in a different, unique style. Modern with a rural touch. All rooms have excellent beds, a comfy seating area and an en-suite bathroom and toilet. The downstairs of De Hooiberg comprises a large living room and the "Pronkkamer" room, traditionally the fanciest room in the farmhouse, which was only used on Sundays and for celebrations. This is where you'll enjoy a generous farmer's breakfast.

The French doors lead to a terrace where you can spend a lazy day in the sun. The kitchen is open to use by all guests. The downstairs area is wheelchair-accessible and offers a disabled toilet.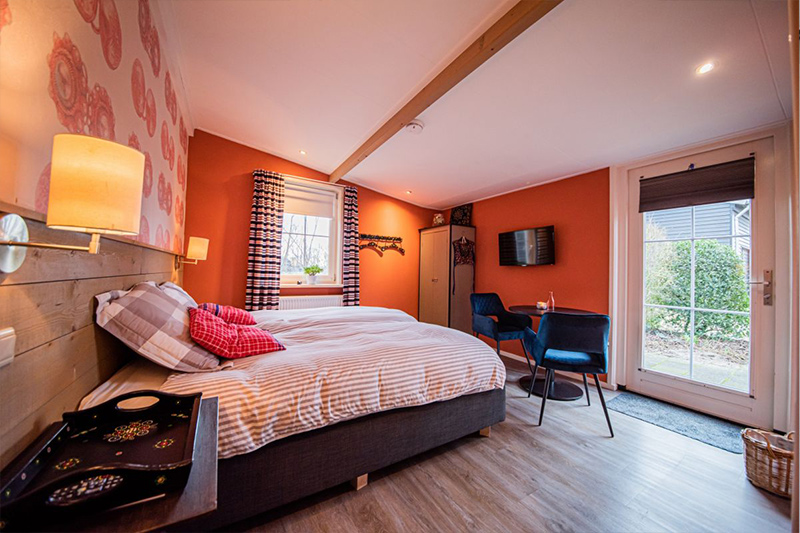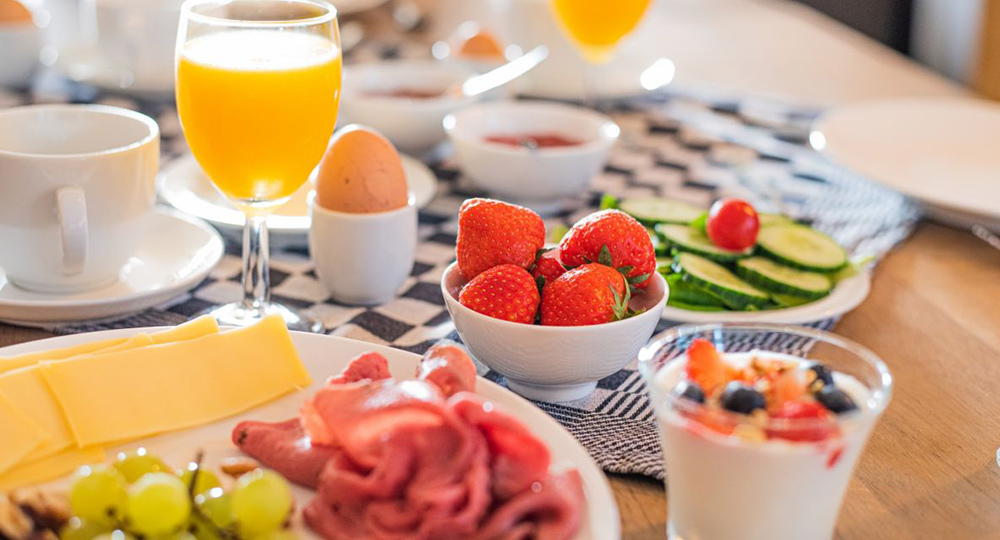 Nature and culture
Our region is great for hiking through the Reest river valley or taking a cycling trip to the unique village of Giethoorn. The nearby cities of Zwolle, Kampen and Meppel offer ample shopping opportunities. If you're looking so soak up some culture, the former Hanseatic cities of Hasselt, Kampen, Zwolle and Hattem are cultural heritage sites – the cities lie between 6 and 25 kilometres from the farm.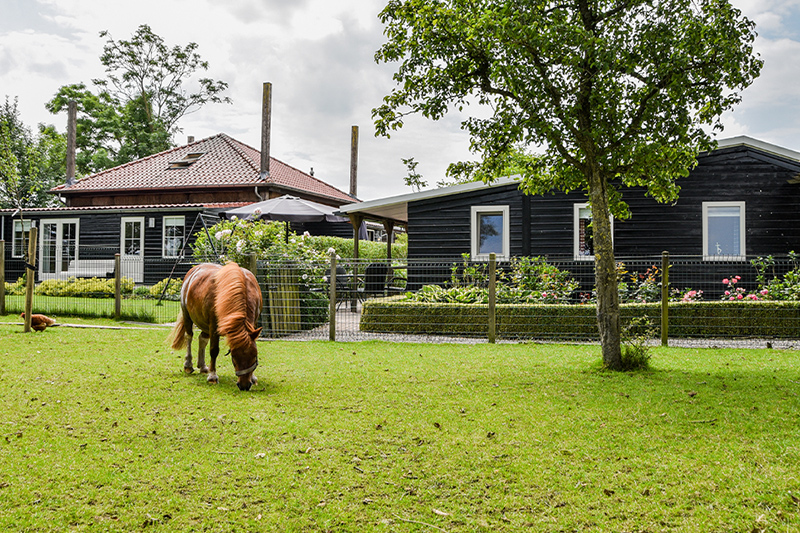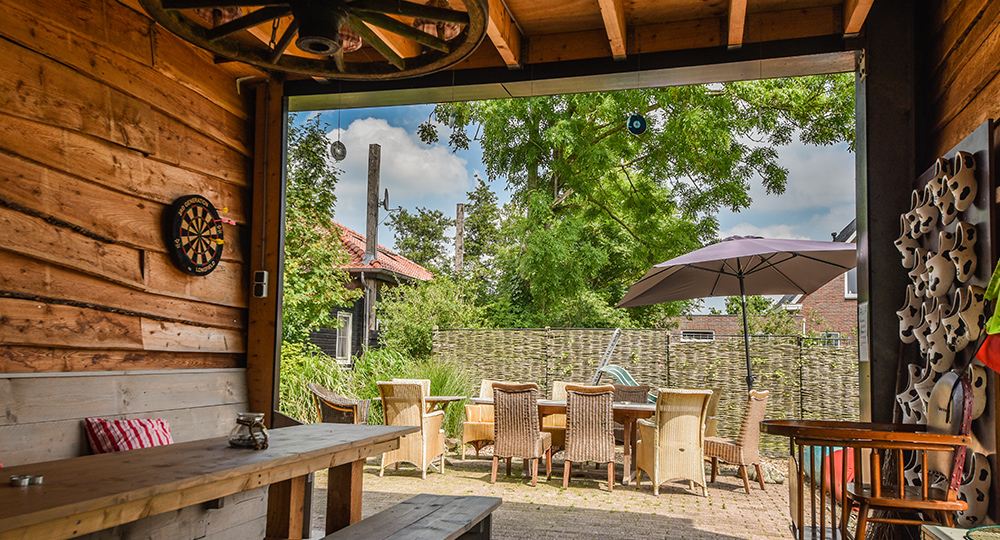 Excellent quality guaranteed
A four-tulip category bed & breakfast is guaranteed to offer excellent quality. Our guests can expect a very high quality with many facilities and an excellent service.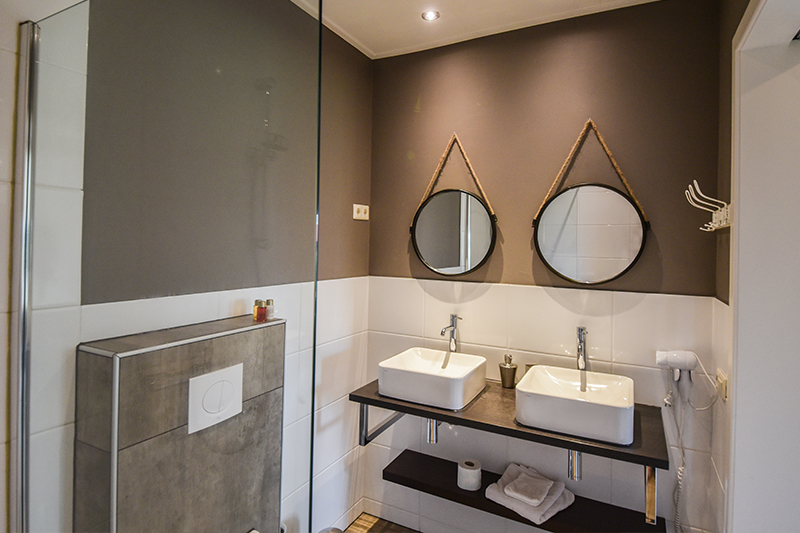 The Staphorst room
This double room with en-suite bathroom, television, internet and more, has been decorated in the unique style of the Staphorst village.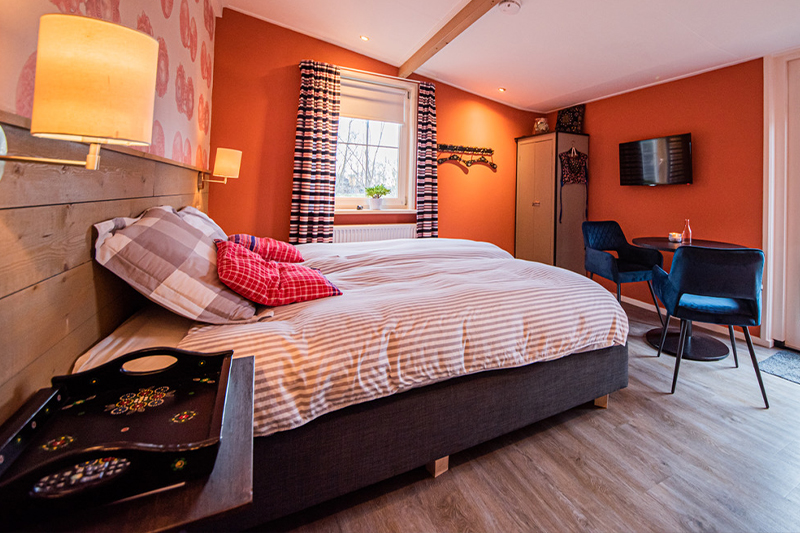 The Farmhand room
This beautiful, sunny double room has a rugged, authentic style and the bathroom is fitted with a luxurious walk-in shower. A wonderful place to unwind.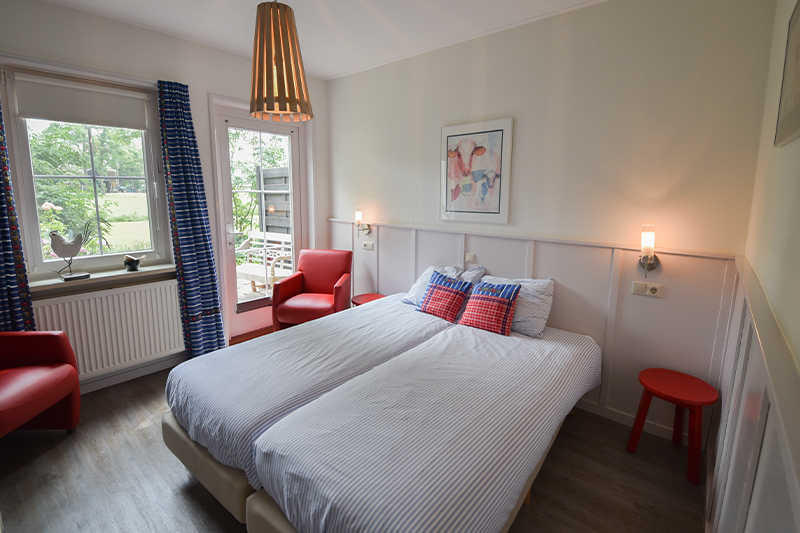 The Upper room
This gorgeous room with double bed has a great view and its own outdoor terrace. The room comes with en-suite bathroom, toilet, television, and internet.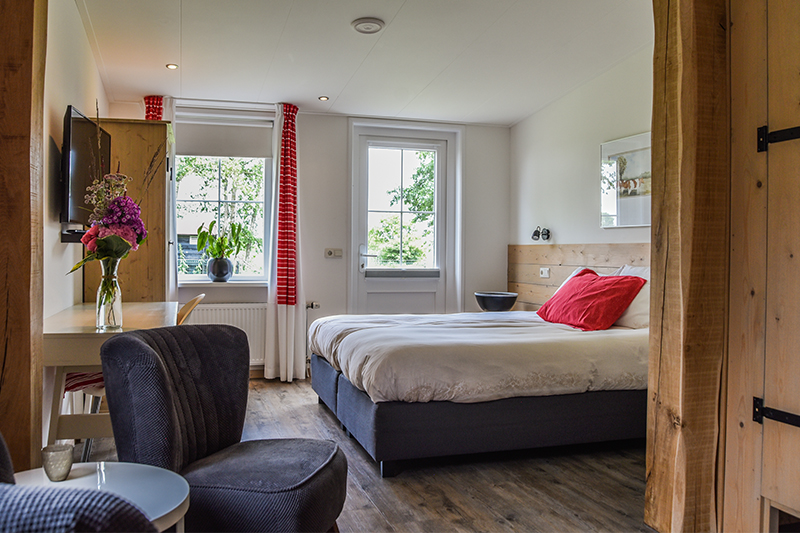 The Hayloft
Take the stairs to find our Hayloft. It's not really a hayloft, but a beautiful room for up to four guests with its own seating area.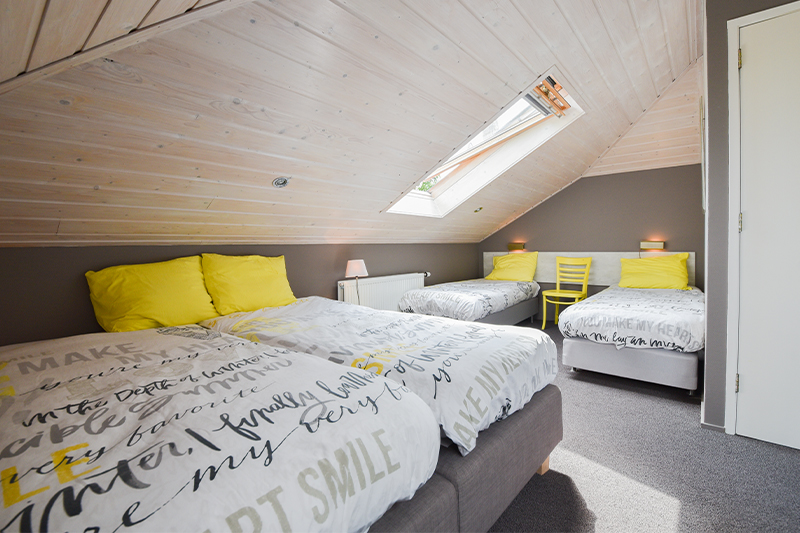 't Huusie
As soon as you step inside the 't Huusie ("The Little House") accommodation, you will feel at home in this modern holiday residence with rural décor, which has its own living room with open-plan kitchen. The residence has two double bedrooms and a beautiful bathroom.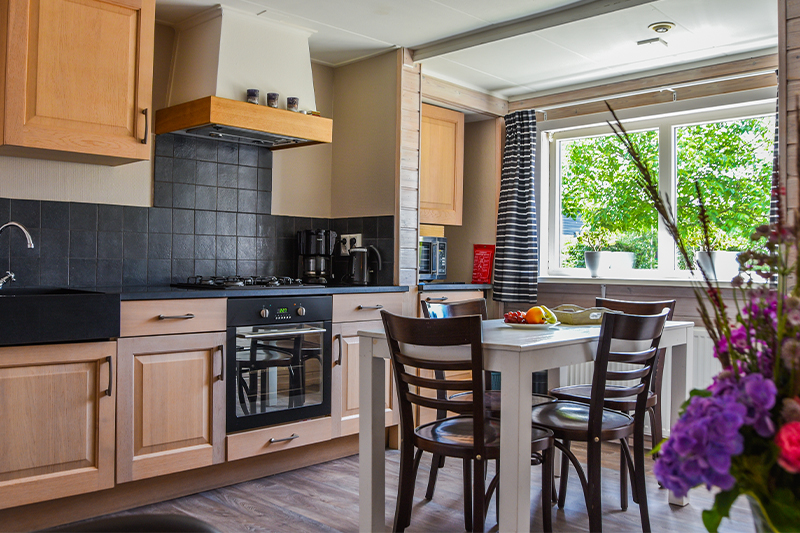 Hoe kunnen we jou rust, inspiratie of vermaak bieden?
Wout, Tineke and Christiaan van Dalfsen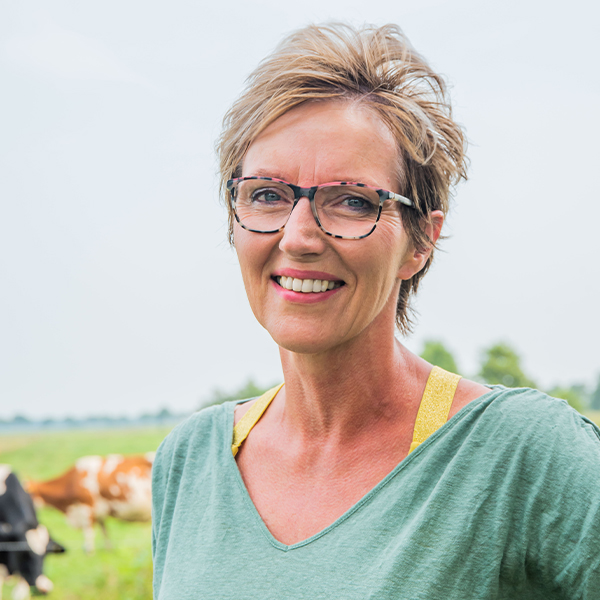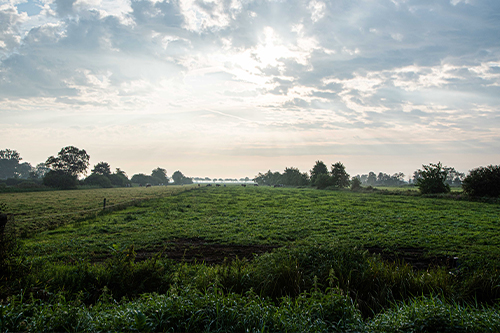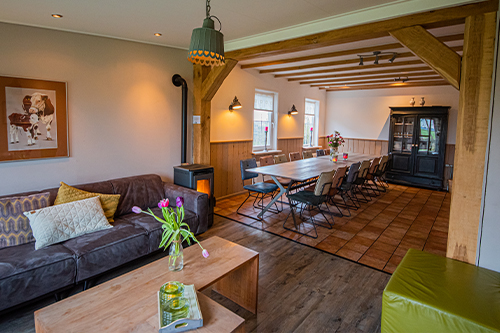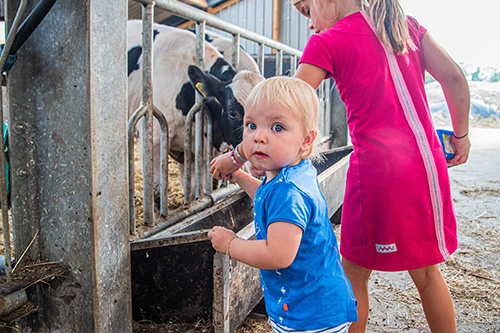 Do you want to stay with us?

Contact us